Overview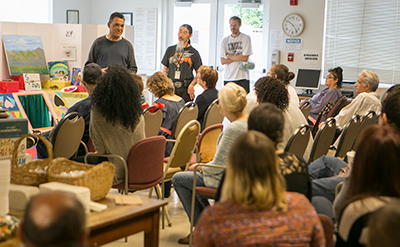 Serving more than 2,000 clients, Hillview Mental Health Center empowers individuals affected by mental illness to flourish and live productive, fulfilling lives. Our staff of psychiatrists, nurses, clinicians, recreational therapists and case managers work collaboratively to provide individually tailored services for our clients. These services can include medication evaluation and treatment, individual or group therapy, case management, substance abuse treatment and crisis management.
In all of our interactions, we treat our clients with dignity and compassion, helping them to identify their needs and goals and maximize their strengths.
We understand that our clients have practical needs that affect their ability to recover and thrive. We work closely with government and nonprofit agencies to help our clients obtain housing, transportation, schooling, employment and other supportive services. Hillview Village, our permanent housing complex, provides a welcoming home to 85 low income, chronically homeless clients.
Mental illness impacts all facets of life. Without treatment, individuals may cope by engaging in unsafe and unhealthy behaviors such as substance abuse and crime. We have expertise in helping clients who suffer from drug or alcohol abuse, as well as in assisting those newly released from jail or prison to successfully re-enter society.