Eva S. McCraven, Ph.D.
President and Chief Executive Officer
Eva S. McCraven has held executive positions at Hillview and its predecessor institutions since joining the agency in 1969. She became President and CEO in 2004. Dr. McCraven has earned commendations from the City and County of Los Angeles and the State of California for her work in improving and broadening the reach of mental health services. She has designed, developed and managed many of Hillview's innovative programs for transition-age youth, older adults, institutionalized adults, homeless people and mentally ill offenders. Under Dr. McCraven's direction, Hillview has developed and operated long-term, transitional and supportive housing programs in several San Fernando Valley locations.
Dr. McCraven received her bachelor's and master's degrees in health administration from California State University, Northridge, and both a master's in psychology and a doctorate in clinical psychology from Cambridge Graduate School of Psychology, Los Angeles. She has been an active member of numerous business, community and mental health professional organizations, including having served as a local and regional officer of the National Association for the Advancement of Colored People (NAACP). She was also named a "Woman of Achievement" by the local chapter of Business and Professional Women/USA.
Jack L. Avila, L.C.S.W.
Clinical Director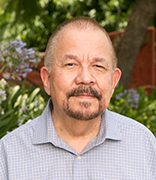 Jack L. Avila is a licensed clinical social worker with a bachelor's degree in psychology from California State University, Northridge, and a master's degree from the School of Social Work, University of Southern California.
Mr. Avila specializes in the treatment of severely and persistently mentally ill people, and he has particular expertise in working with mentally ill offenders and people on conditional release from state hospitals. He came to Hillview in 1977 as a psychiatric social worker and later became supervisor of a 10-bed homeless residential and outreach program. He was named Clinical Supervisor in 1986 and Clinical Director in 1995.
Konstantinos N. Tripodis, M.D.
Medical Director
Konstantinos N. Tripodis, M.D., joined Hillview in 1994 as a psychiatrist for the Assertive Community Treatment program, which evolved into several Full Service Partnership (FSP) programs under the California Mental Health Services Act. He was named Medical Director in 1995.
Dr. Tripodis earned his medical degree from the the Centro DE Estudios Univeristarios, Xochicalco School of Medicine in Mexico and an M.D. equivalent certificate from the University of California, Irvine. He completed internship and residency programs, including serving as chief resident, at the San Fernando Valley Psychiatry Residency Program of the University of California, Los Angeles (UCLA) School of Medicine. He is a published writer in the mental health field and has earned numerous awards and research grants.
Julie E. Jones, M.A., L.M.F.T.
Executive Vice President, CFO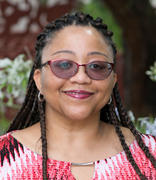 Julie Jones began her career as a counselor to young adults through UCLA Student Psychological Services, where she also provided workshops on substance abuse and coping with stress related to college life. She came to Hillview in 1998 as a mental health rehabilitation specialist and was soon promoted to run the Assertive Community Treatment program for people at risk for frequent hospitalization due to long-term mental illness. She worked with mentally ill clients and their families, providing services that included dual diagnosis and vocational and educational counseling. Additionally, Ms. Jones assisted the Executive Director with administrative and organizational support for various programs. As Executive Vice President and CFO, she oversees all Hillview program services while supporting the Finance and Billing Departments. As Director of Quality Improvement since 2004, she ensures compliance for Medi-Cal program review as well as state and Los Angeles County certification, including chart audits and clinical staff training.
Ms. Jones, a licensed marriage and family therapist, earned her graduate degree at National University and her bachelor's degree in psychology from UCLA.